Development-Focused Care And
Pre-Reading Skills For Your Little Angel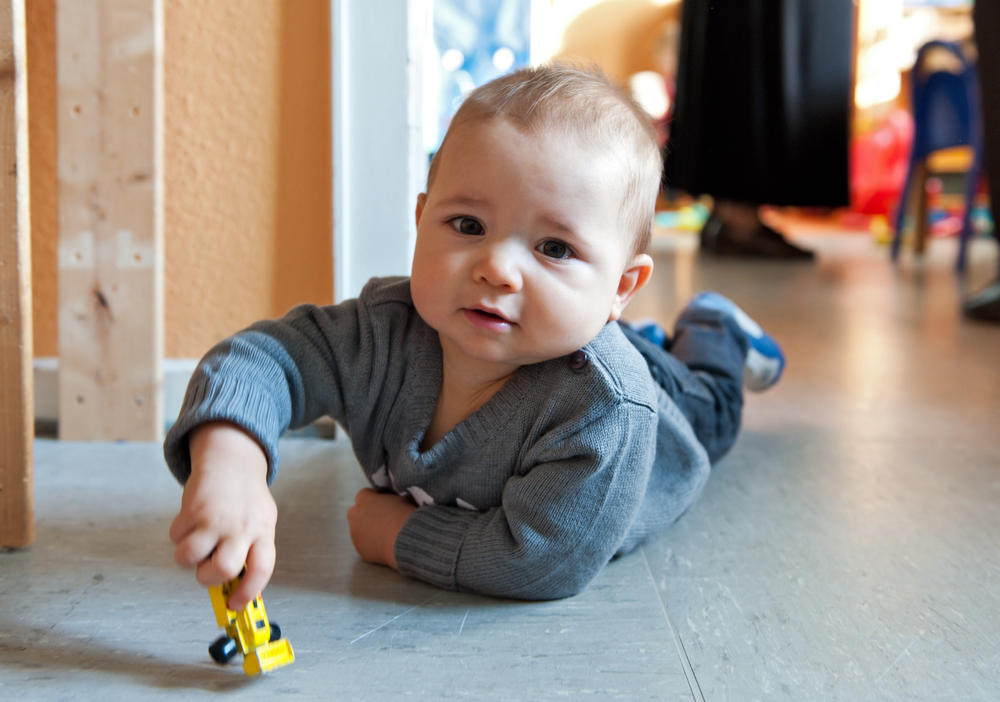 Development-Focused Care
And Pre-Reading Skills
For Your Little Angel
Infant Cottage | 6 Wks - 18 Months | Serving Houston, TX
Age-Appropriate Skills For Lifelong Learning
To be Texas School-Ready™ means your baby has the best academic foundation possible. Focus on specific competencies and skills helps caregivers understand early childhood development and make the most early on.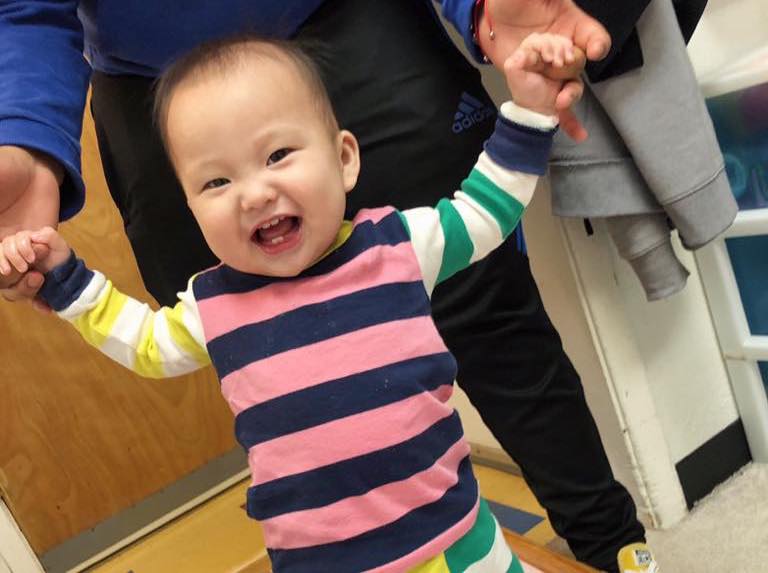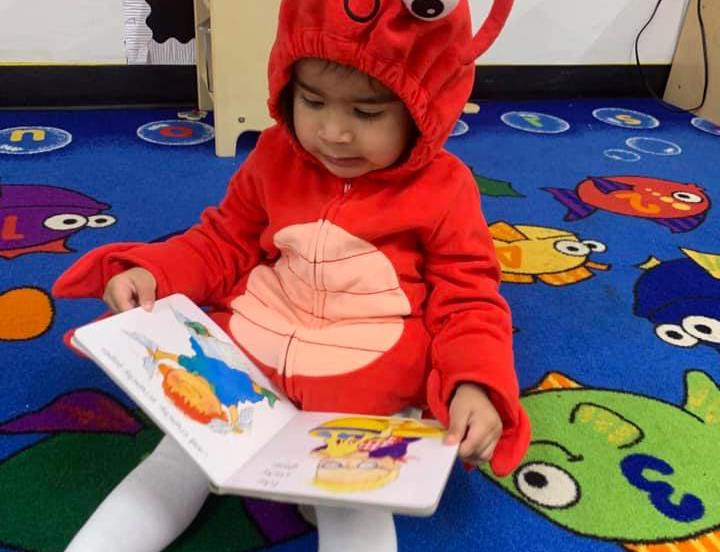 Pre-Reading Resources For Early Literacy Now
Infants have an introduction to early literacy to have a headstart when it comes to their reading. Children have access to resources and skills necessary to read at Grade K or Grade 1 by the time they graduate preschool.
Special Curriculums Come Together For An Early Learning Foundation
The early stages of development are crucial for your baby's success. Teachers work with infants using a combination of Conscious Discipline©️, Frog Street©️, Footsteps2Brilliance®️, and Prelude 2 Music to introduce them to various subject areas and skills that prepare them to academically excel.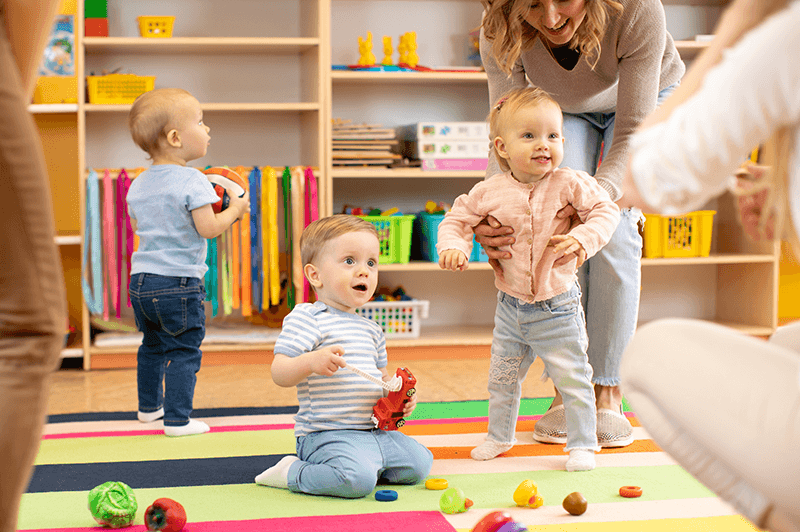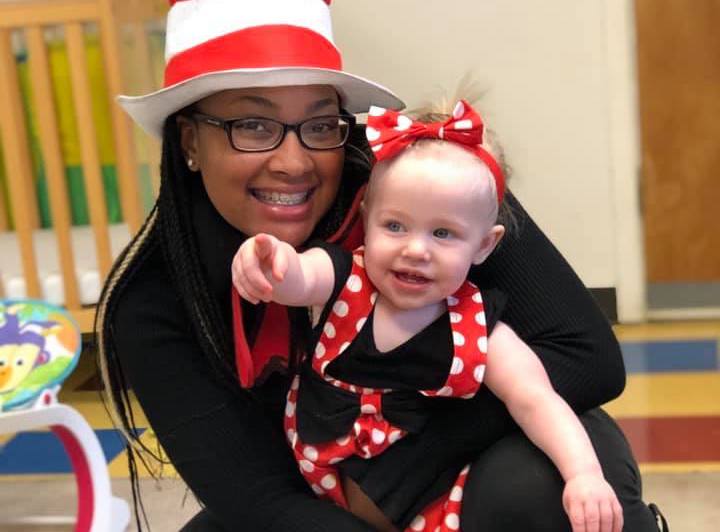 Babies Feel Safe In Their Soothing, Calm Environment
Your baby feels right at home with a quiet, serene, and calm atmosphere that lets them know they're in good hands. They can play, learn, and develop in a space that keeps them comfortable and makes them feel safe.
Personalized Care For A One-On-One Experience
Personalized care for your baby references their unique schedule, nutritional guidelines, and other factors. Your baby is one of a kind, and you expect care that caters to their needs.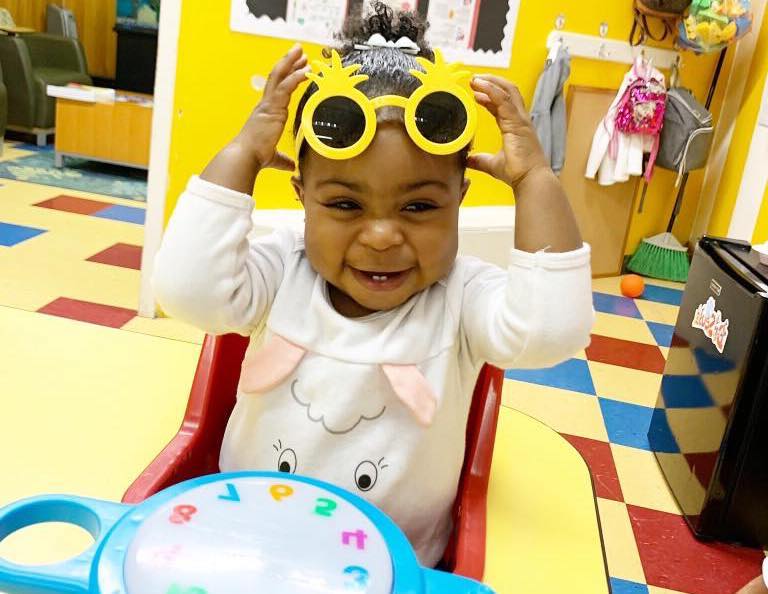 Never Miss A Magic Moment With The Tadpoles© App For Pictures And Daily Reports!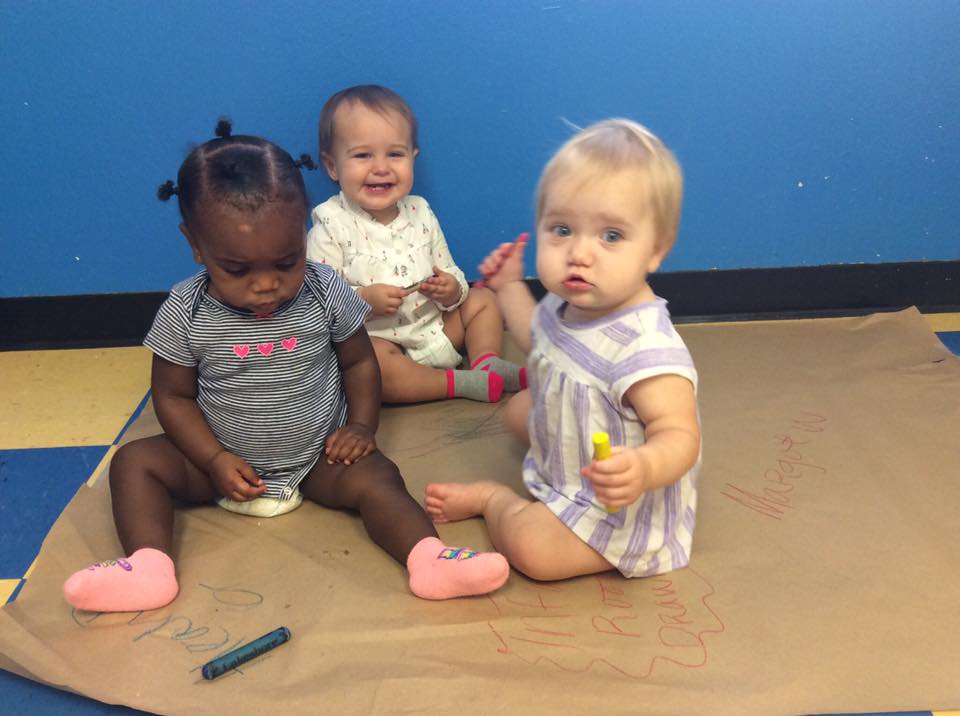 Jumpstart Communication With Daily Baby Signing
Your baby starts communicating right away through the use of baby signing. Babies learn self-expression and have a strong foundation of learning when giving them the tools to effectively share their feelings and needs.
Protect Good Health With On-Site Cleaning
Never worry about your baby's health with an on-site housekeeper and overnight cleaning staff dedicated to sanitizing everything that your baby touches – and even the things they don't. Their toys and learning materials stay germ and virus-free.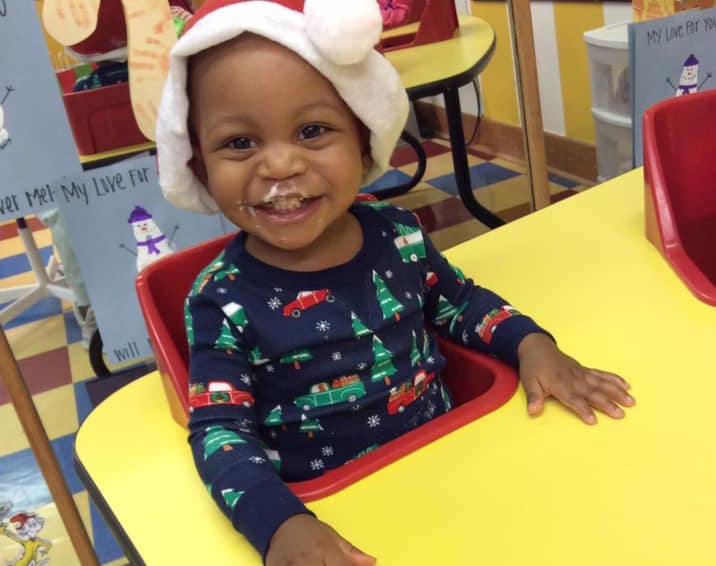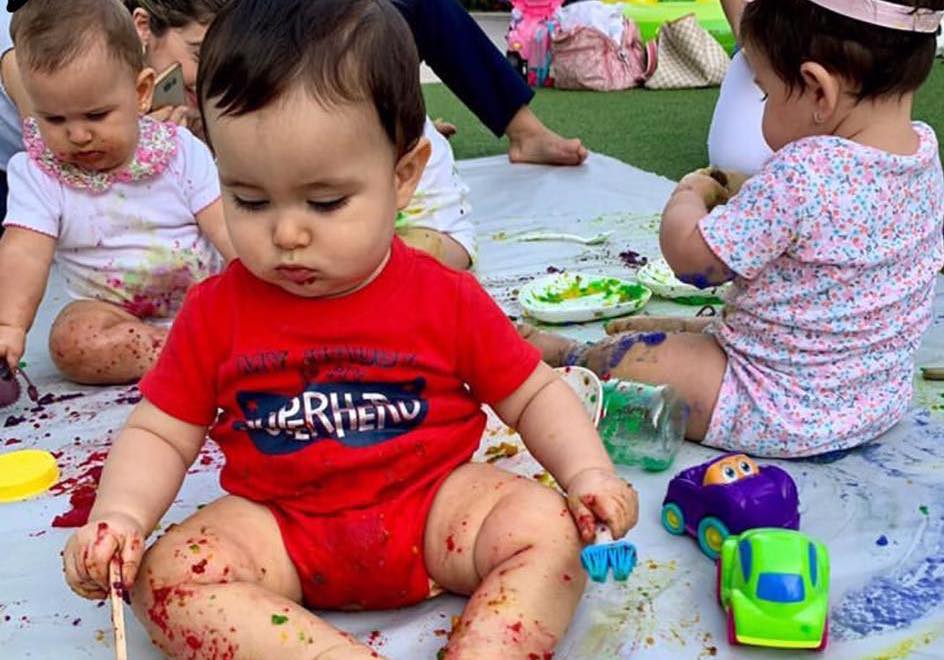 Safety Measures That Provide Extra Security
Monitored cameras inside and outside of the school and use of the Procare© System that allow for convenient and thorough fingerprint check-in and check-out means peace of mind regarding your baby.
The Parent-Child Bond Helps With School Success
The parent partnership ensures the best possible outcome for your baby's care and development. The Parent Engagement Coordinator is here to help the transition from home to childcare, which is proven to later increase their success in school.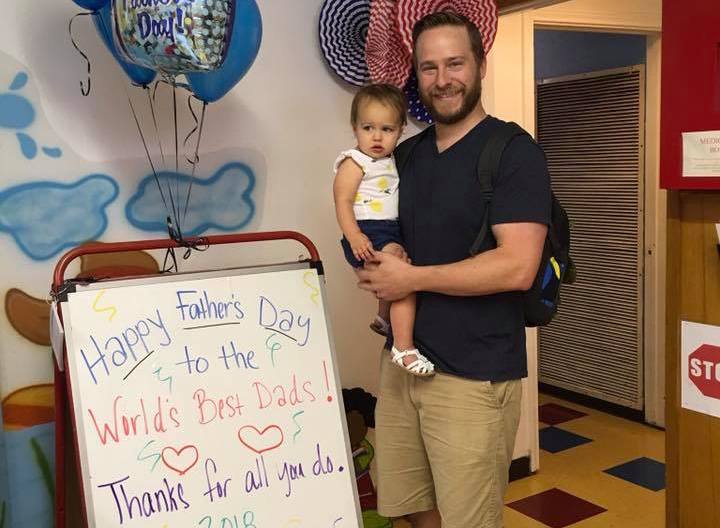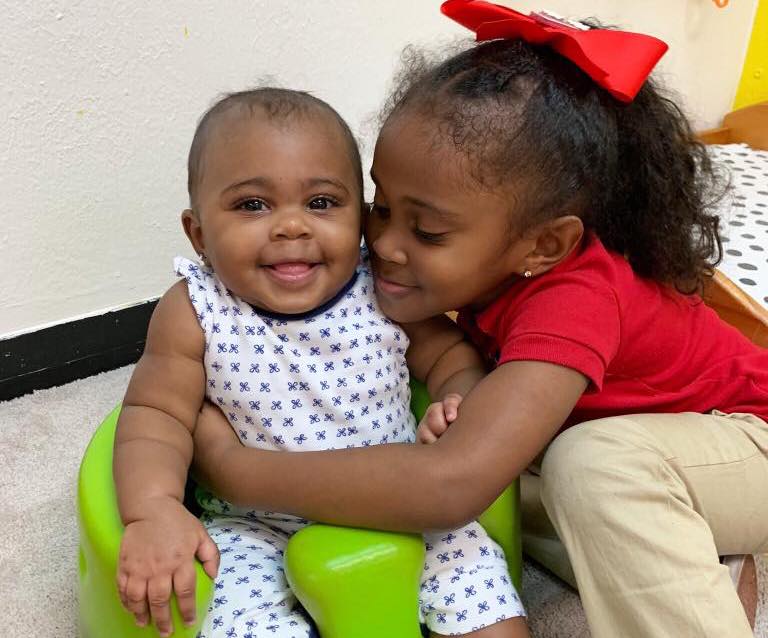 Our 4 Star Rating Proves Our Excellence
The center has a 4-star rating under the Texas Rising Star© rating system! Being the only 4-star school within the zip code means you can feel good about your child care choice and know what to expect.
Choose Confidently With Our HAPPY FAMILY GUARANTEE
Hear What Parents Have To Say...
"I would recommend this school/daycare to any and everyone"

My daughter has been in attending this daycare/ school for a little over a month now and it was the best decision we could had made as parents. This is her first time in daycare at 2 years old and C2C has helped my child in so many ways possible. I would recommend this school/daycare to any and everyone. These are not your typical "daycare teachers" they are trained and professional and they actually offer a lot of teaching to me as a first time mom. Thank you so much C2C.
"My kids are very happy here"

This is the best place for my children to be when they are not in my care. The staff is very family oriented and takes the time to bond with each child, while building relationships and really getting to know the kids on a personal level, understanding their individual needs. I am very happy with the service here, their communication is impeccable, they are on top of it! They also accept feedback and take immediate action if necessary. My kids are very happy here and the development they have shown is just great.
"I'm forever grateful for Cradles 2 Crayons!"

I absolutely love Cradles 2 Crayons. From day 1 Ms. Davis and Ms. Sophia have been really helpful and understanding. My daughter started Cradles2Crayons at the age of 4. After being home everyday, the transition was a little tough in the beginning, but with much patience, knowledge and tender loving care from the teachers and staff, I've seen a huge improvement in her social and academic skills! I'm forever grateful for Cradles 2 Crayons!!
"We are very lucky to have had Jomari attend Cradles2Crayons"

We are very lucky to have had Jomari attend Cradles2Crayons for 3 years and Annalyse for 1 year. As stated before, I often think how fortunate we have been to have such a wonderful place for our children to attend. Nothing can be more comforting than to know our children are safe. I cannot thank the Cradles2Crayons family enough for the love and care they have provided not only for our children but for all the children they care for.
"Cradels 2 Crayons have excellent, caring, and professional staff"

As a mother you want the best for your children and choosing Cradels 2 Crayons over several other day cares in the area, was one of the best decision I choose for my daughters care and education. This will be Victoria's second year attending Cradels 2 Crayons. I am very impressed of how much she learned her first year there. Cradels 2 Crayons have excellent, caring, and professional staff. They are very attentive to your child's needs in every way. I highly recommend Cradels 2 Crayons to anyone.
"Best school ever! So happy to have found you guys!"

Sami started in the infant room and this week graduation! I almost can't believe it!! These years have been great, you guys have watched him, taught him, and helped him grow! Best school ever! It starts again with Lucca now! So happy to have found you guys! Couldn't have asked for a better school with a more caring staff! I absolutely love the family feel and know my babies are in good hands! Thank you!!
Transform Your Child's
Early Learning Experience!