Academic Excellence in Early Learning
Nurturing Children Who Love To Learn & Learn To Love Since 2004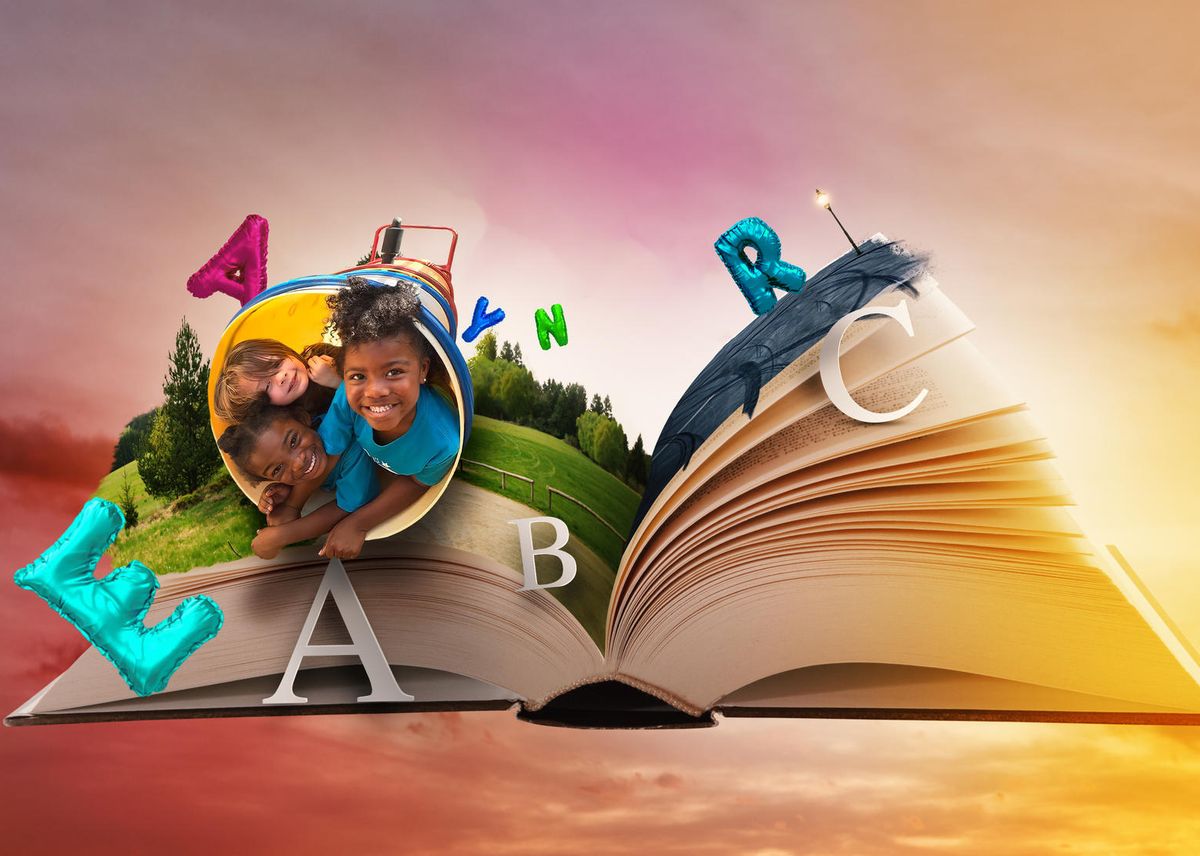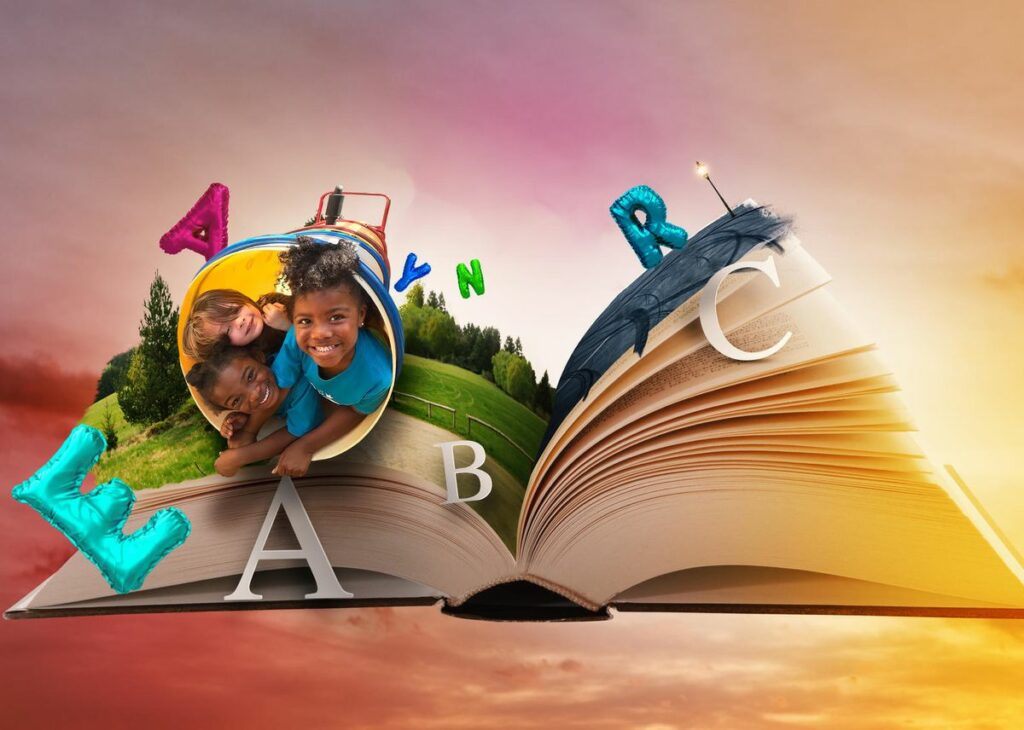 Academic Excellence in Early Learning
Nurturing Children Who Love To Learn & Learn To Love Since 2004
Preschool & Daycare Center Serving Houston, TX
Empower Your Family—Join A Certified Center Of Excellence
This innovative partnership program improves teachers' performance and the quality of instruction your child receives. The sought-after Center of Excellence seal is awarded only to schools that can prove your child is 100% ready for Kindergarten.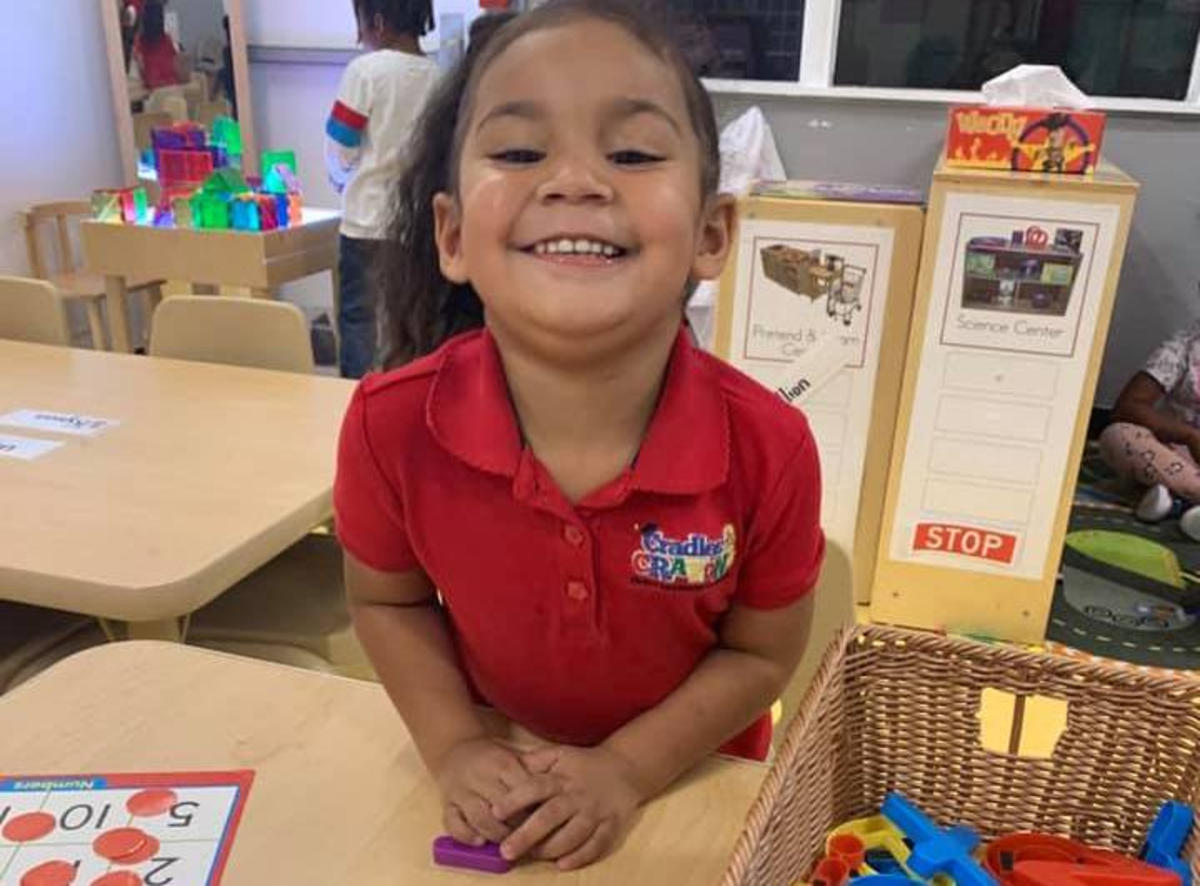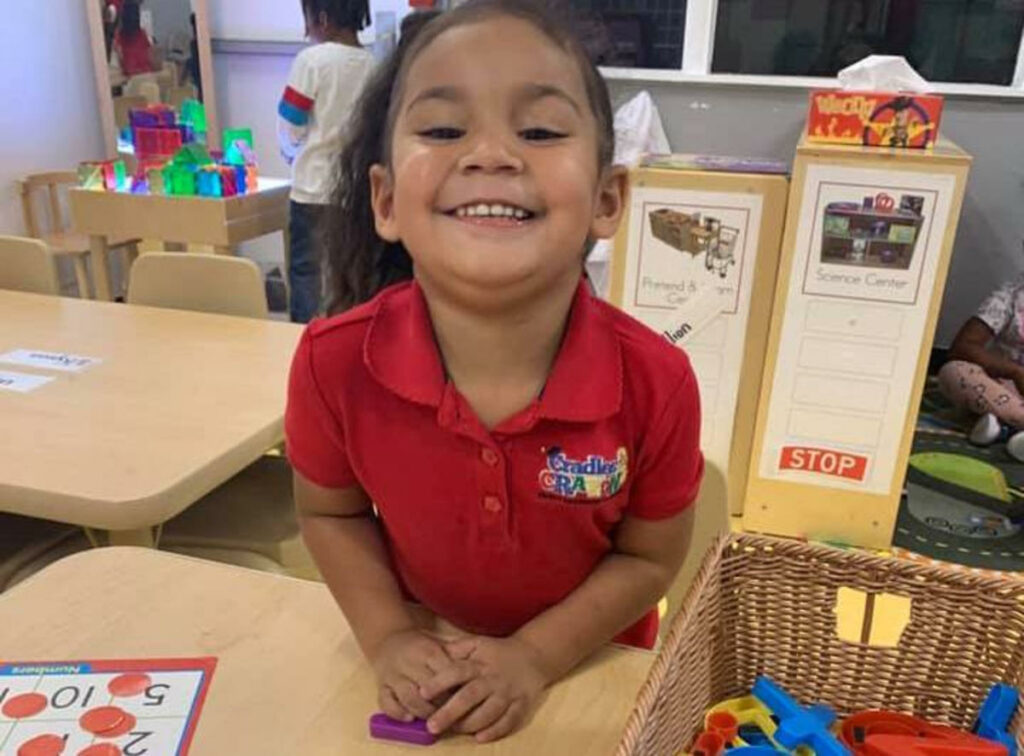 3 Ways Your Certified Center Of Excellence Stands Out:
Mentors guide teachers in evidence-based methods that improve student interaction & teaching, ensuring growth towards school readiness.
A 21st Century Learning Framework grounded in a research-based curriculum supports school readiness. Your child prepares for future careers by learning crucial skills like:
Critical thinking
Creativity
Collaboration
Communication
Media Literacy
Information literacy
Technology literacy
Flexibility
Using a multi-generation approach, the Parent Engagement Coordinator works with parents & caregivers to strengthen the parent-child relationship and apply the skills & practices that achieve school readiness.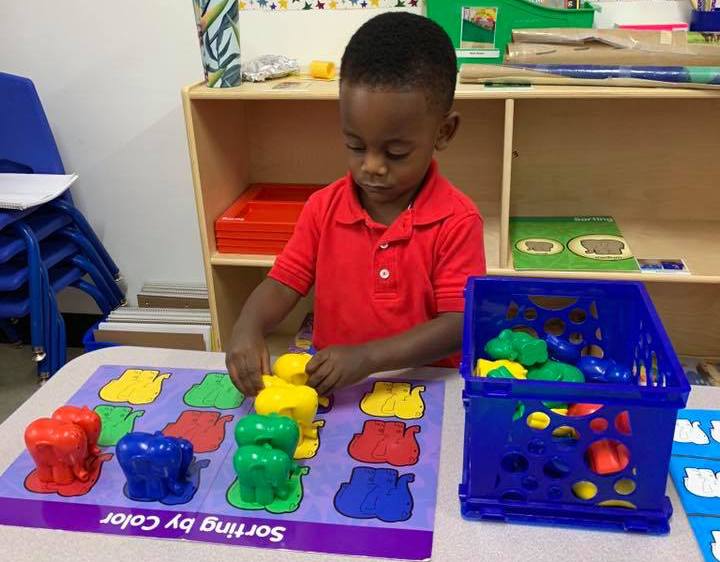 Texas Rising Star Rating For The Best Education
Texas Rising Star Schools must prove they are in a better position to contribute to your child's early education.  Parent engagement, Director and teacher qualifications, and educational excellence have earned C2C the highest Texas Rising Star level rating possible—4-stars!  
Being Texas School Ready™ Ensures Kindergarten Success
Teachers enrolled in the TSR 3-year program have the resources and tools to define your child's specific needs and tailor playful lessons that build your little learner's strengths and address any weaknesses to guarantee Kindergarten readiness.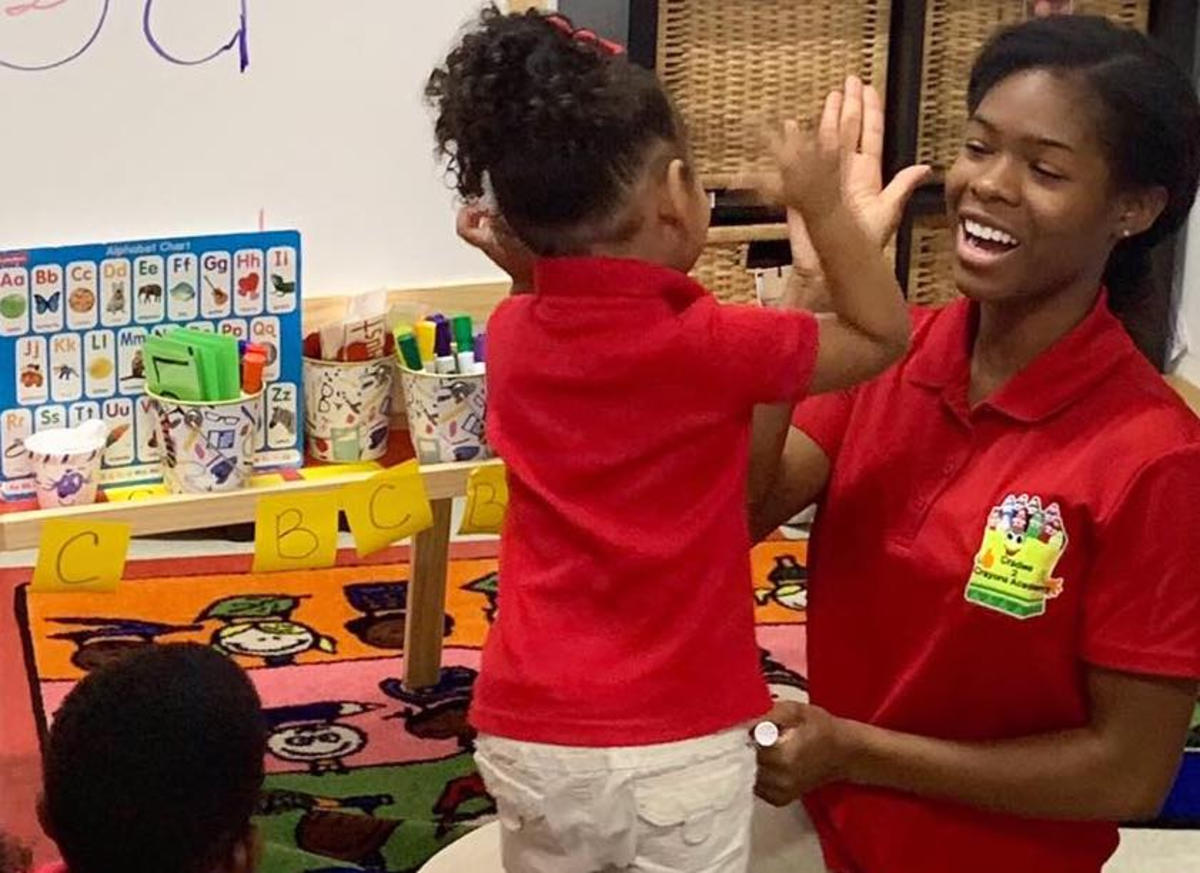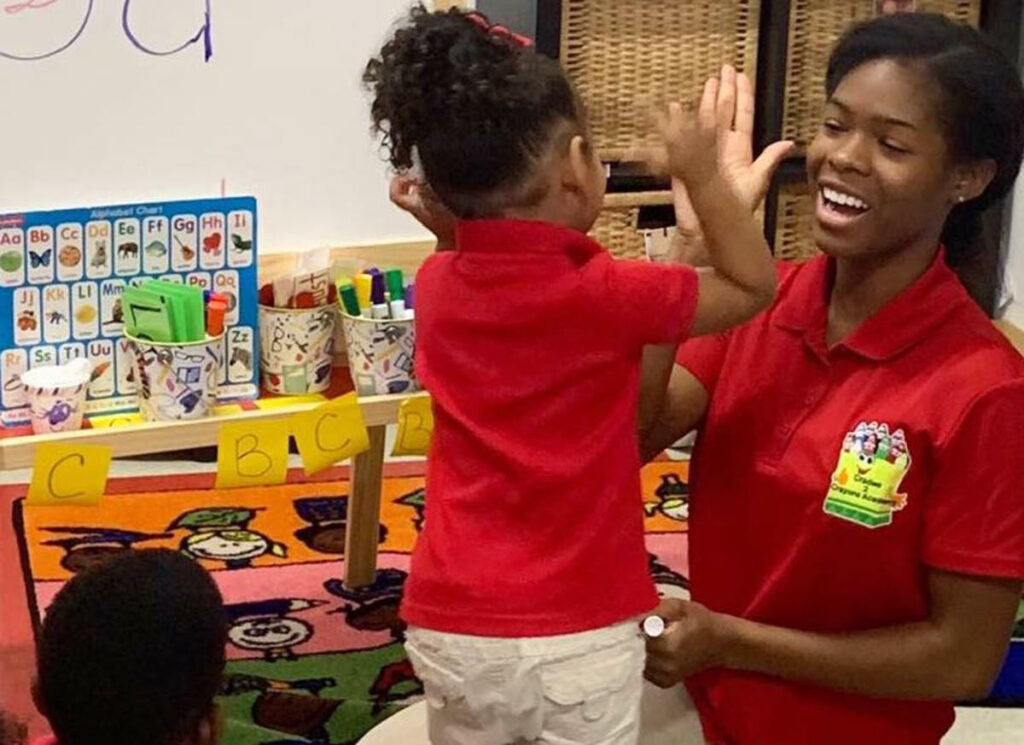 How Texas School Ready™Teachers Positively Impact Your Child:
Backed by continuous training, teachers evaluate & address your child's individual needs. This allows your little one to feel seen, heard, & valued as they dive into exciting personalized learning experiences. 
Teachers focus on the "building blocks" of early language development that directly impact pre-reading & pre-writing. Early literacy strategies & instruction means your child:
Improves the quality of their book reading

Participates in group conversation more frequently

Receives more verbal instruction to build their skills 
Your child's teachers put extra attention & care into preparing lesson plans, materials, & the classroom environment—this makes a crucial difference in your tot's natural ability to take the next step in their learning.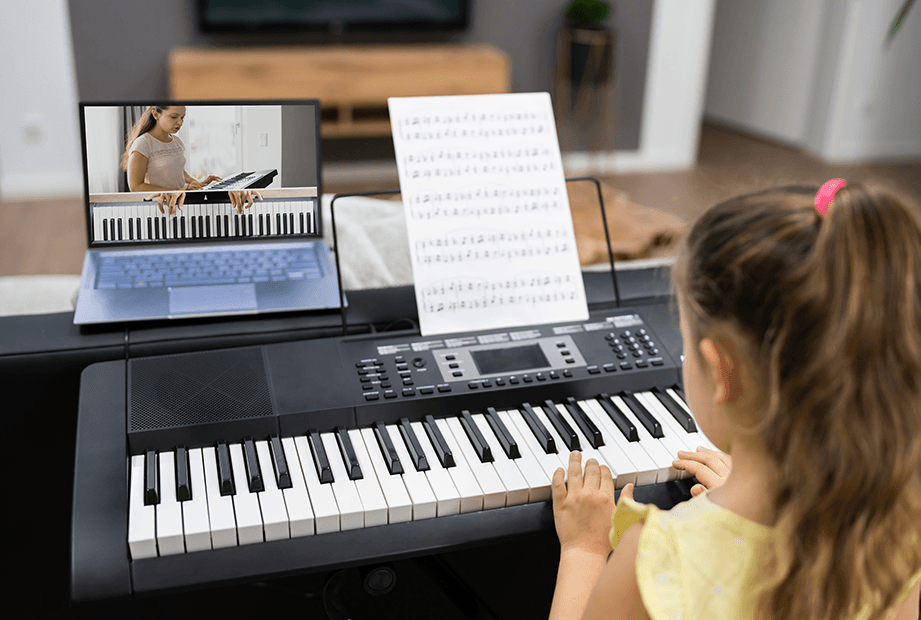 Combined Curricula Prepares Your Little One For Excellence
By combining curricula like Conscious Discipline©️, Frog Street©️, Footsteps2Brilliance®️, and Prelude 2 Music, your little genius conquers various subject areas, practices early learning disciplines, hits important academic milestones, and prepares for ultimate school success.
Certified Teachers Shape Your Child's Development
All teachers have a Child Development Associate® Certification (CDA) and anywhere from 5 to 16 years of tenure. These experienced and dedicated teachers help with sleep at the baby stage, ensure proper toddler nutrition, and YES, they do toilet-training too!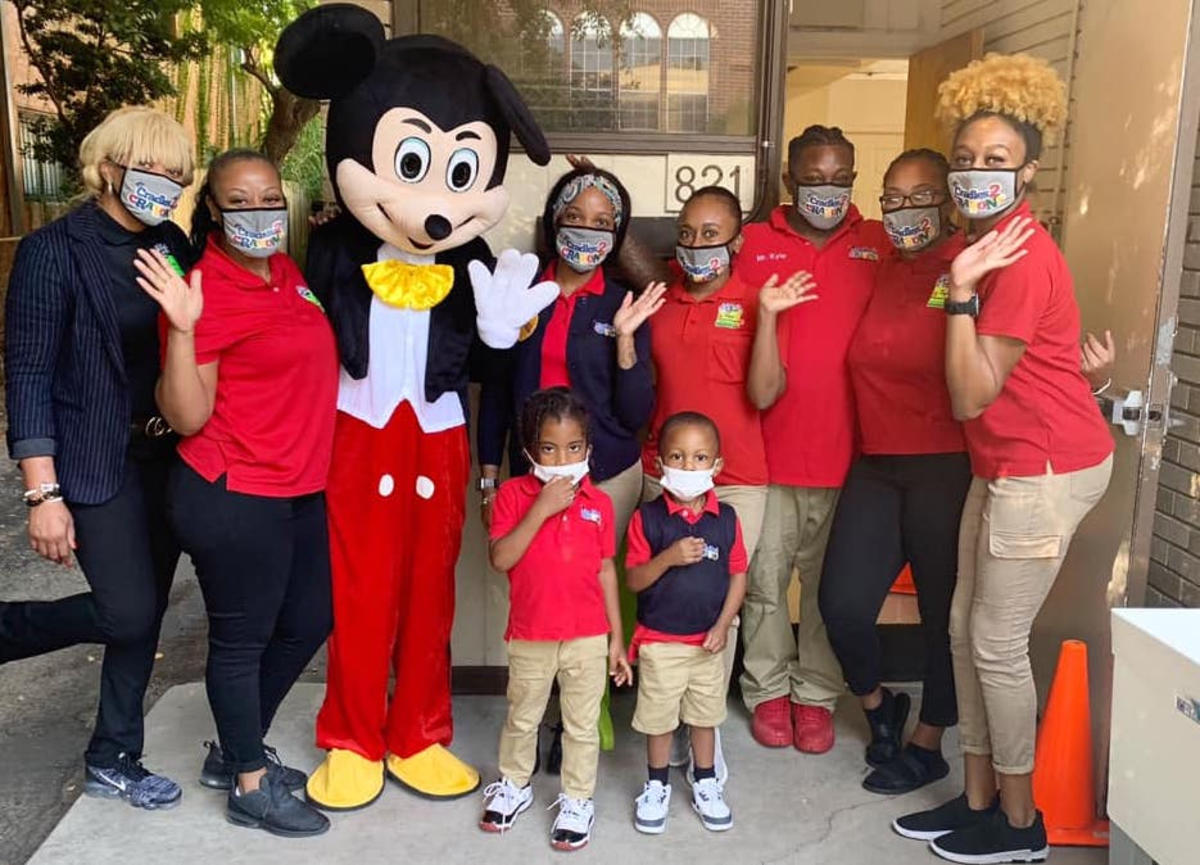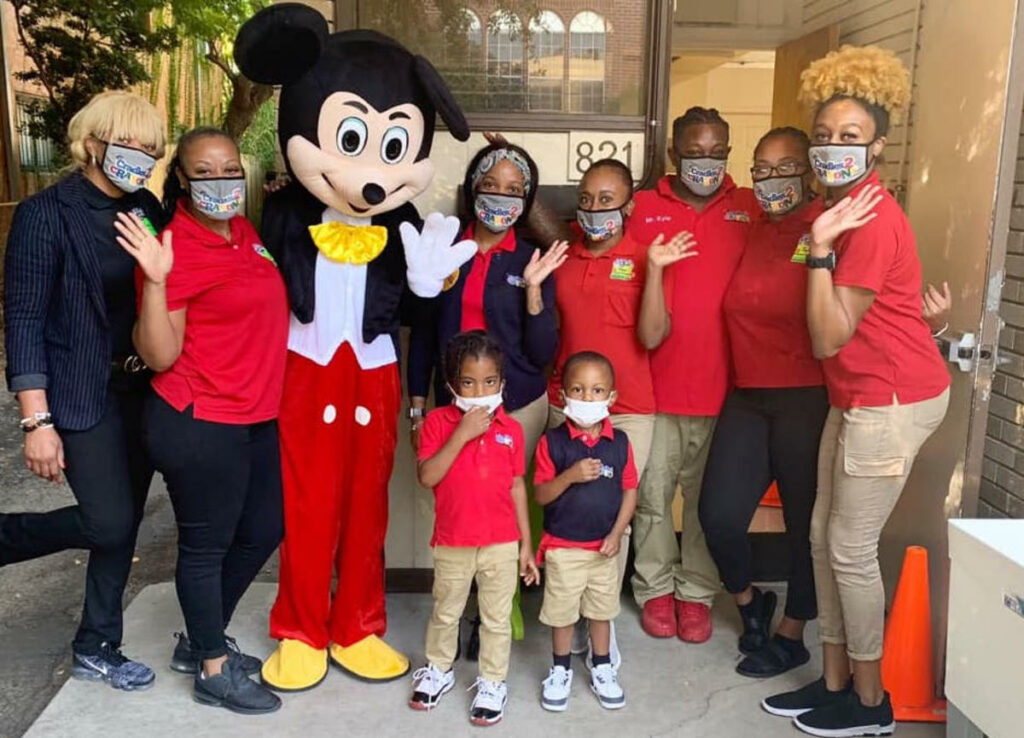 Receive Cute Pictures, Fun Videos, Parent Notes, & More With The Tadpoles© App!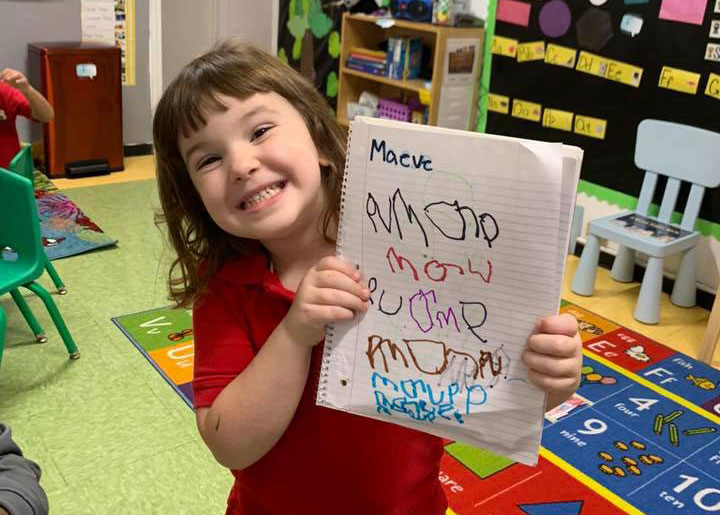 Your Child's Day Is Just A Click Away
Caring and thoughtful teachers use the Tadpoles© app to include you in all the milestones that make your child's early learning years so special. You can't wait to receive pictures, videos, notes, and daily reports on your little one's progress and developments! 
Boost Your Child's Development With Fun, Daily Enrichments
Your child benefits from daily enrichments that stimulate brain growth and add excitement to their learning. They explore the mind-body connection with yoga,  communicate their needs with baby sign language, wiggle out with music and movement, and more!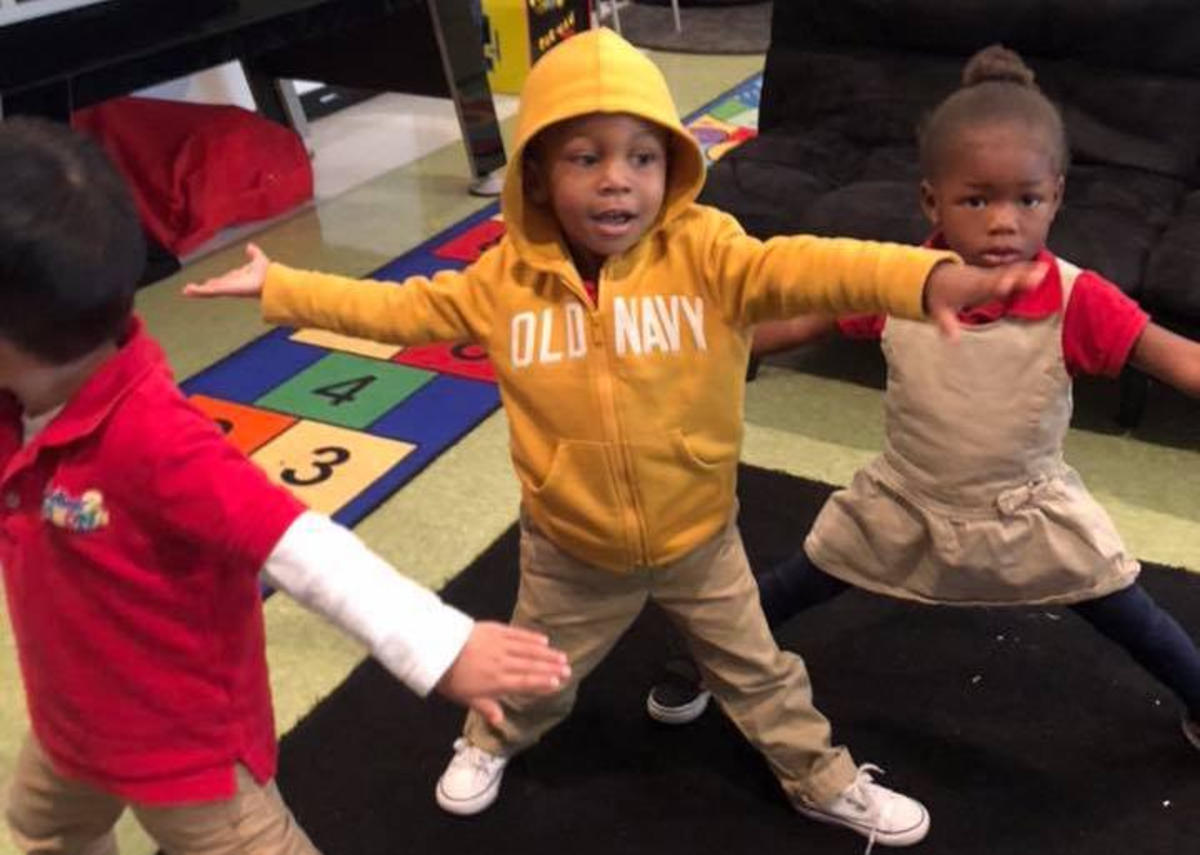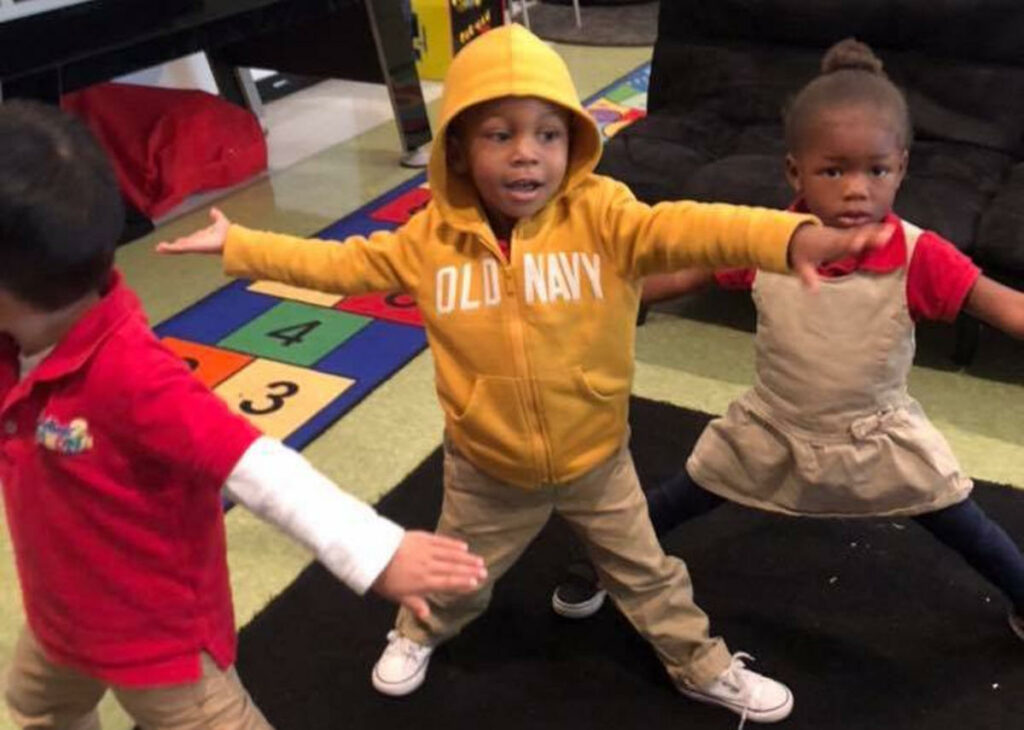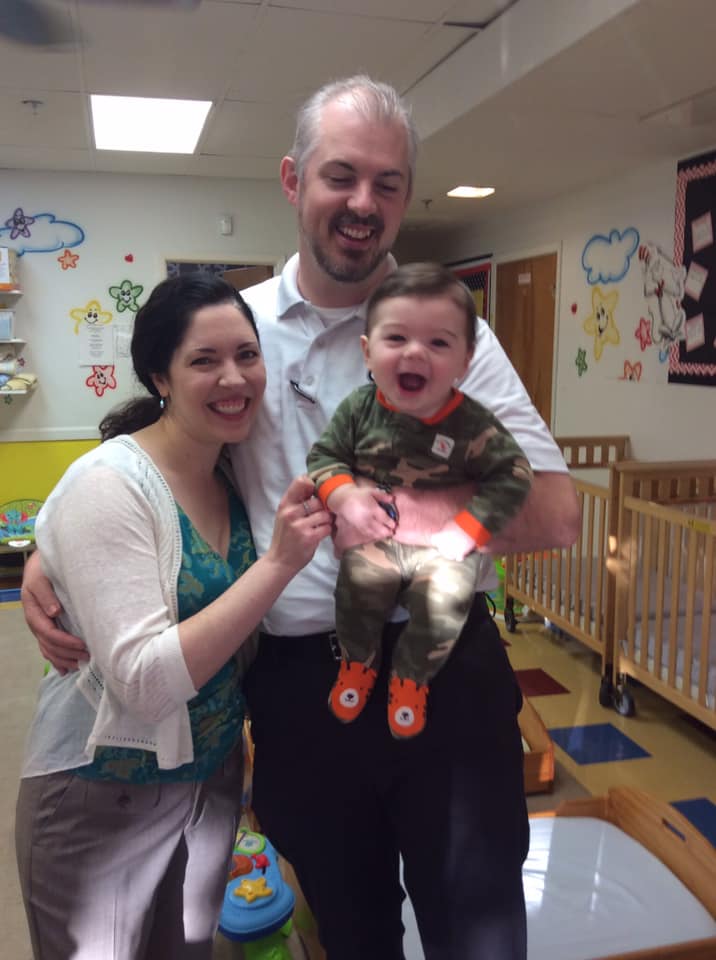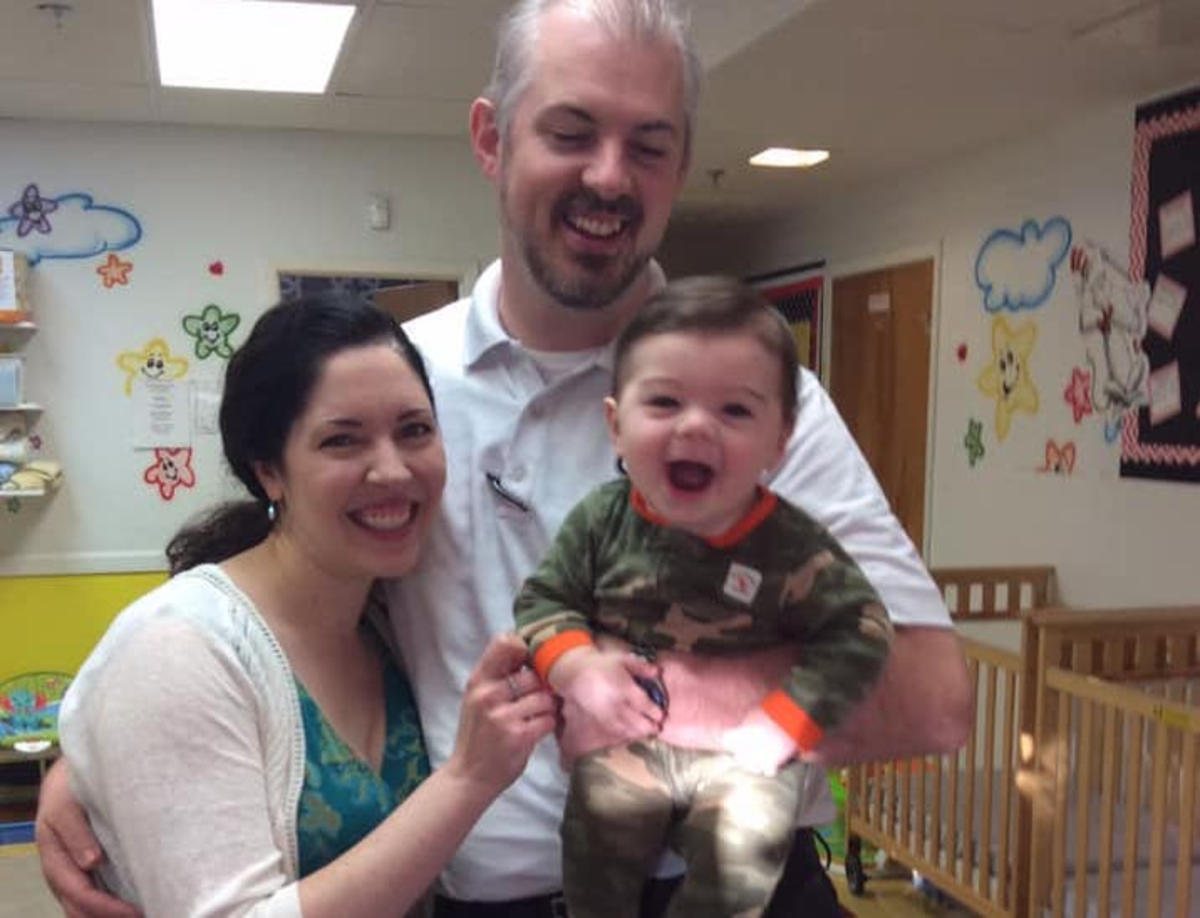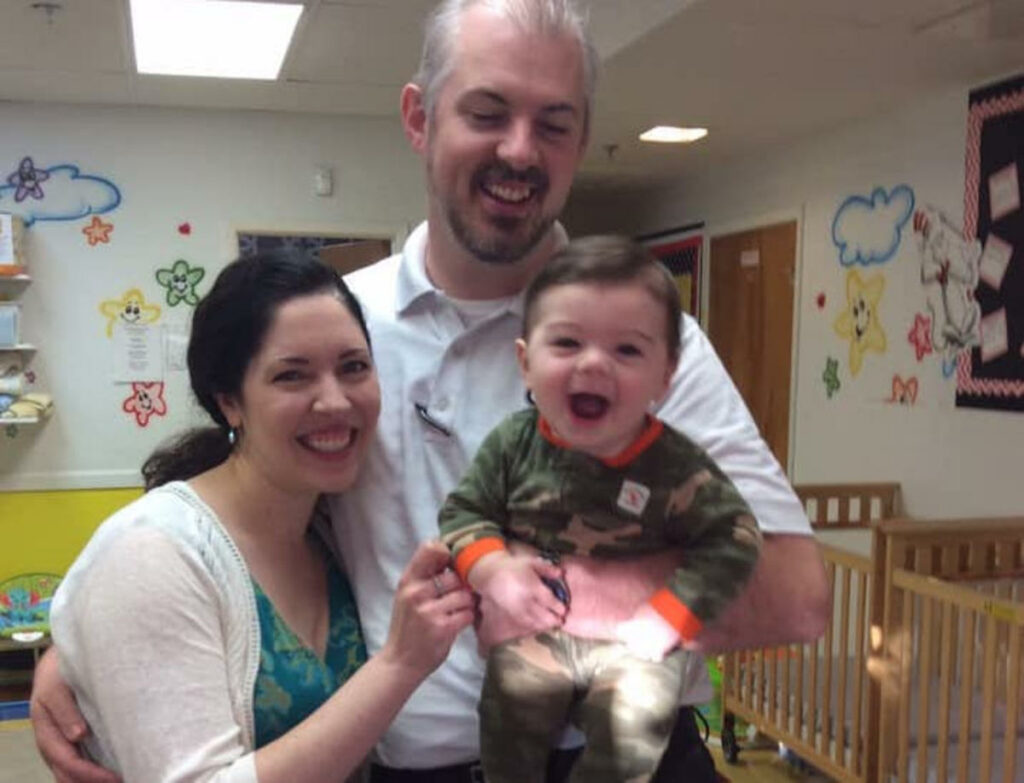 Strengthen Your Parent-Child Relationship For Lasting Success
When you participate in your child's education now, you're more likely to see them pursue and succeed in higher education later in life. The Parent Engagement Coordinator helps bridge the gap between home and school by:
Outdoor Play Strengthens Minds & Builds Muscles
Your little one spends time outdoors daily to build strong minds and muscles. They have plenty of room on the playground to run, jump, play, explore the play structure, and tend to gardens that your child helps plant, nurture, and grow.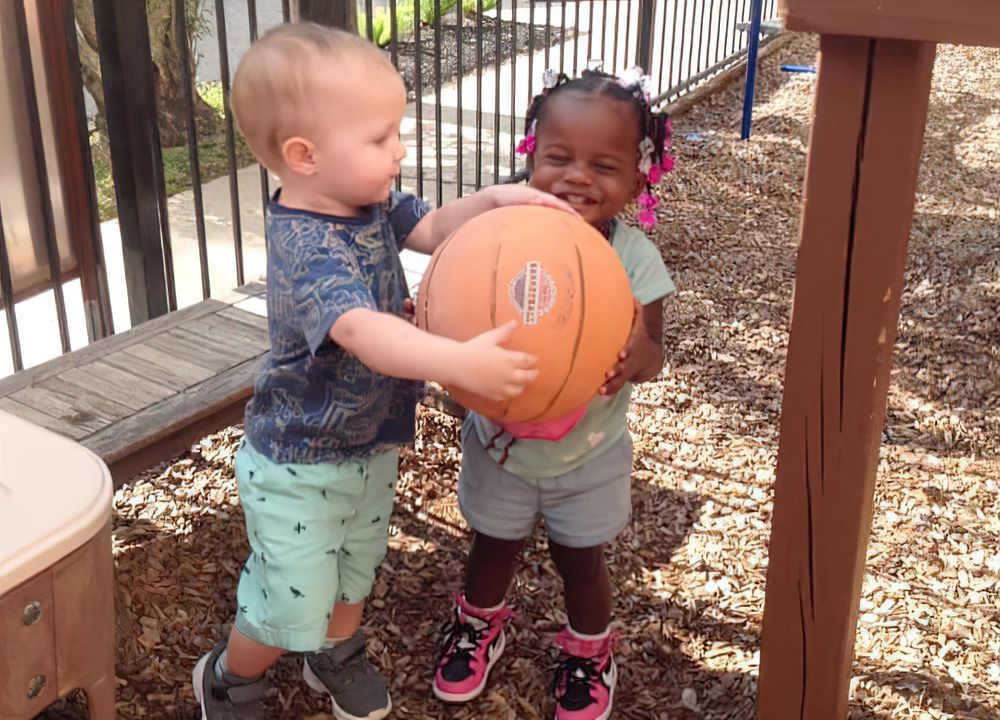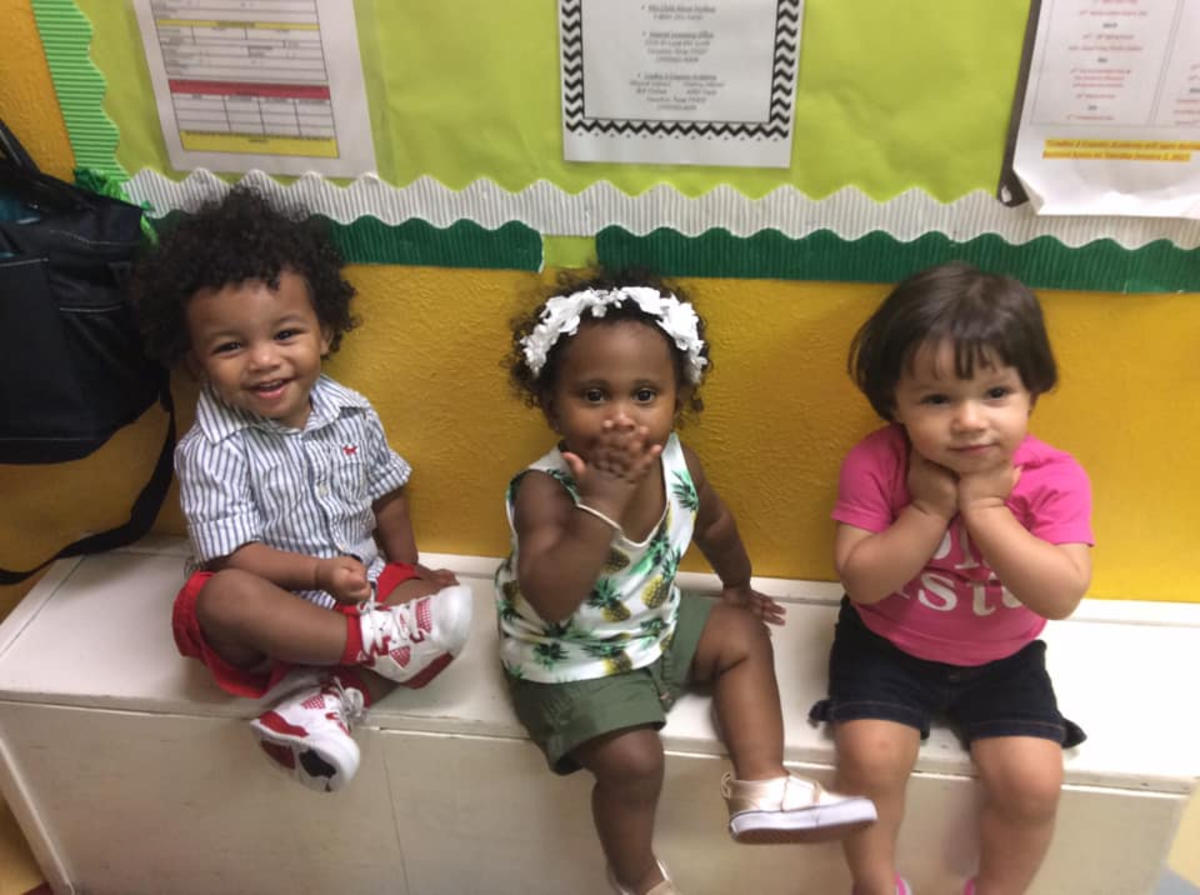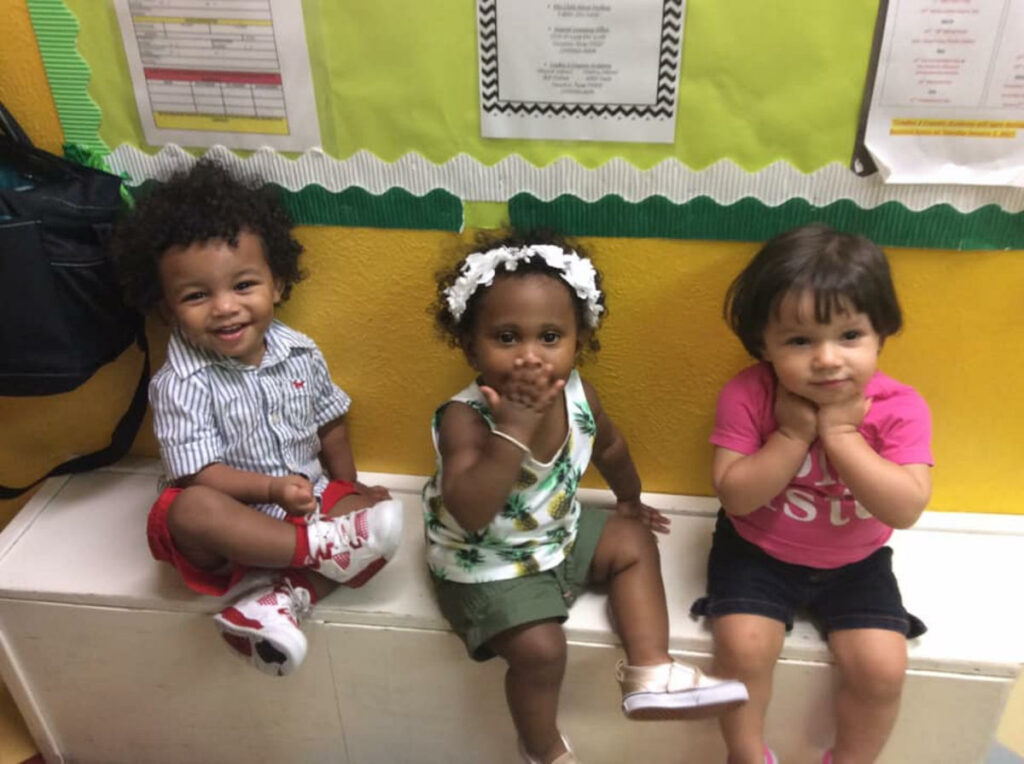 Strong Social-Emotional Skills Build Better Relationships
Beyond the ABCs and 123s, your child learns to manage feelings, follow instructions, and engage in polite, pleasant social interactions. Life skills such as taking responsibility for themselves and their belongings are a regular part of your tot's learning journey!
Nutritious Meals With Vegan Options At No Extra Cost
Start your child's healthy eating now with hearty, home-cooked meals. Their kid-friendly menu is customizable to meet dietary restrictions and adhere to state guidelines, so they always receive a balanced diet. Vegan options are available, and the school is entirely nut-free.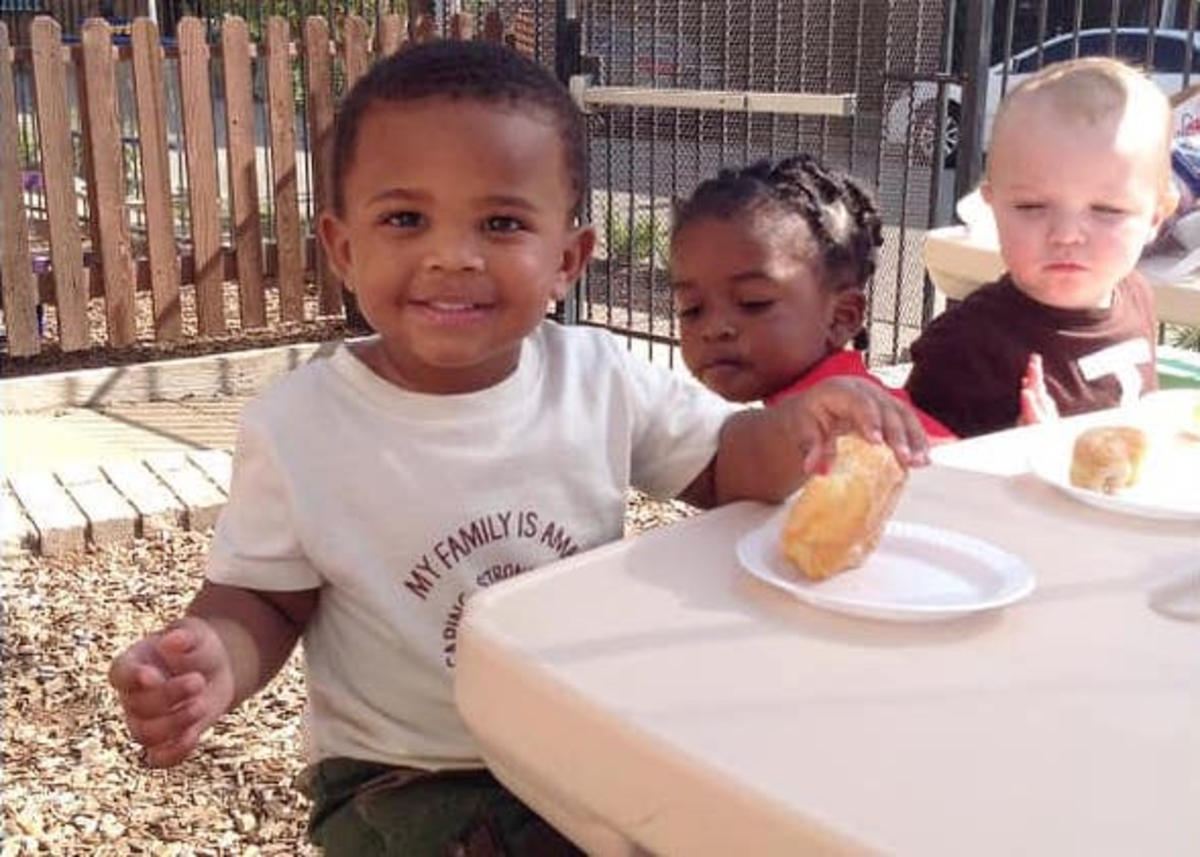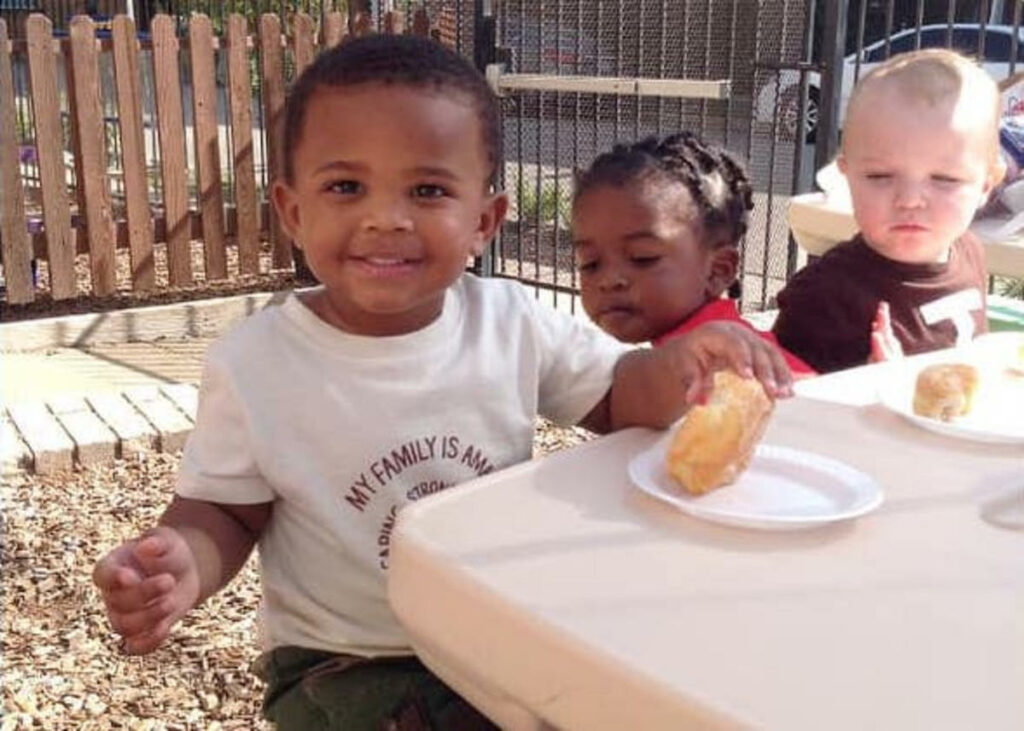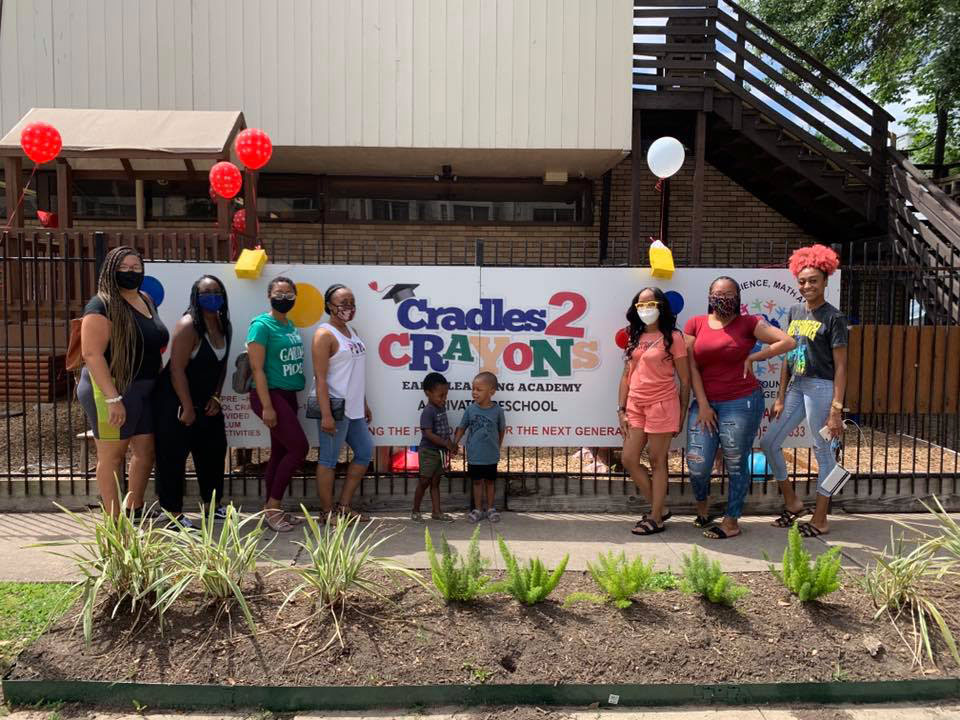 Keeping Your Little One Safe Is A Top Priority
Experienced and trusted teachers use a fenced-in yard, restricted access doors, and the Procare® system, which allows for convenient fingerprint check-ins and check-outs. For added peace of mind, your child stays ultra-safe with security cameras throughout the school, inside and out.
Super Clean Spaces Keep Your Child Healthy & Safe
An onsite housekeeper and an overnight cleaning crew leave no corner unwiped, unpolished, or unmopped. A daily deep-cleaning with extra focus on sanitizing high-touch surfaces, like doorknobs and countertops, keeps everyone healthy and your child's surroundings sparkling.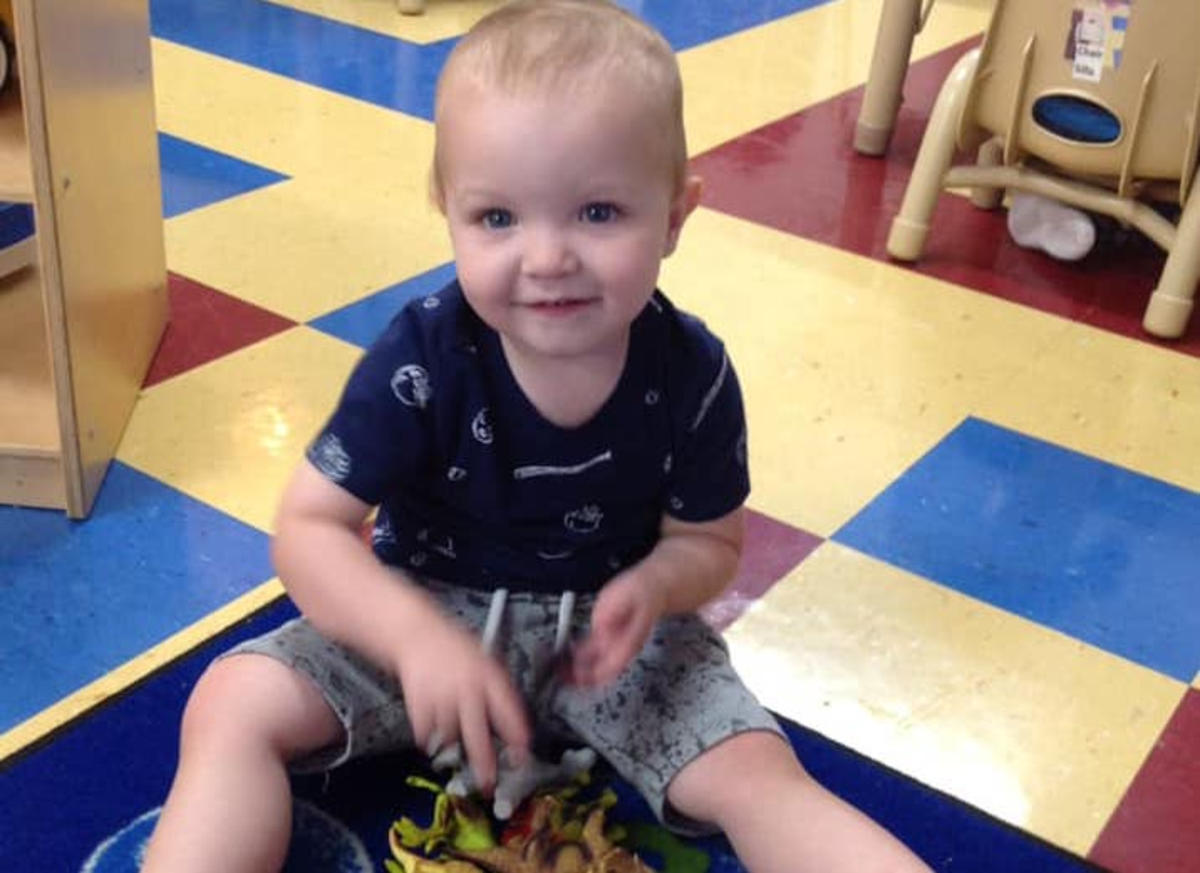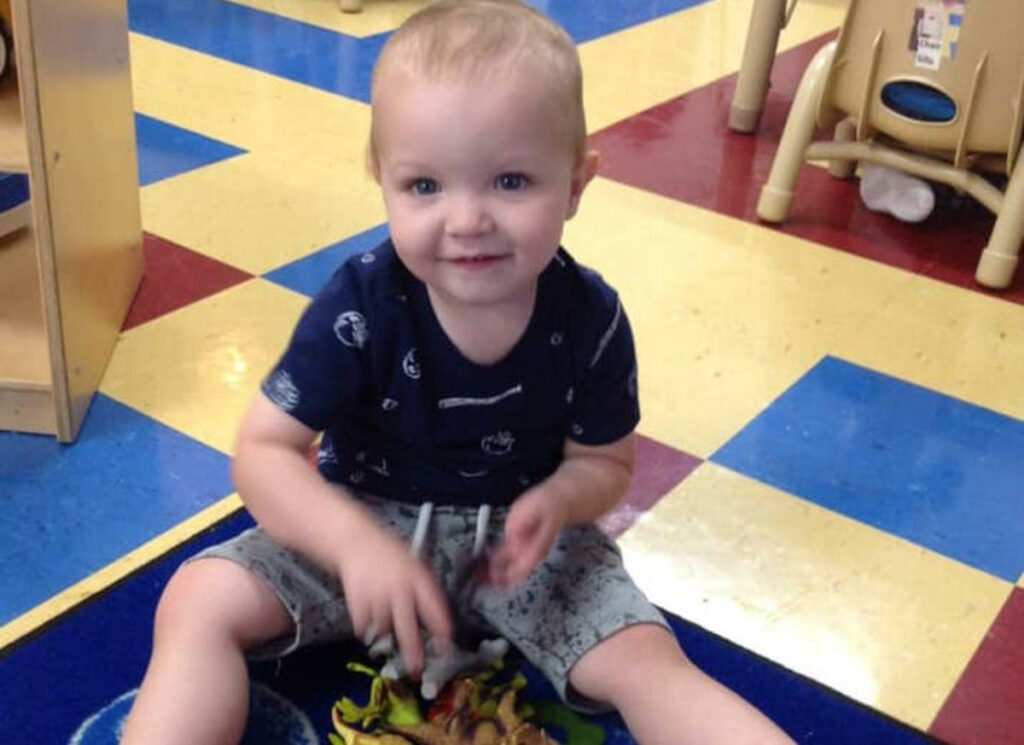 Keeping You & Your Family Safe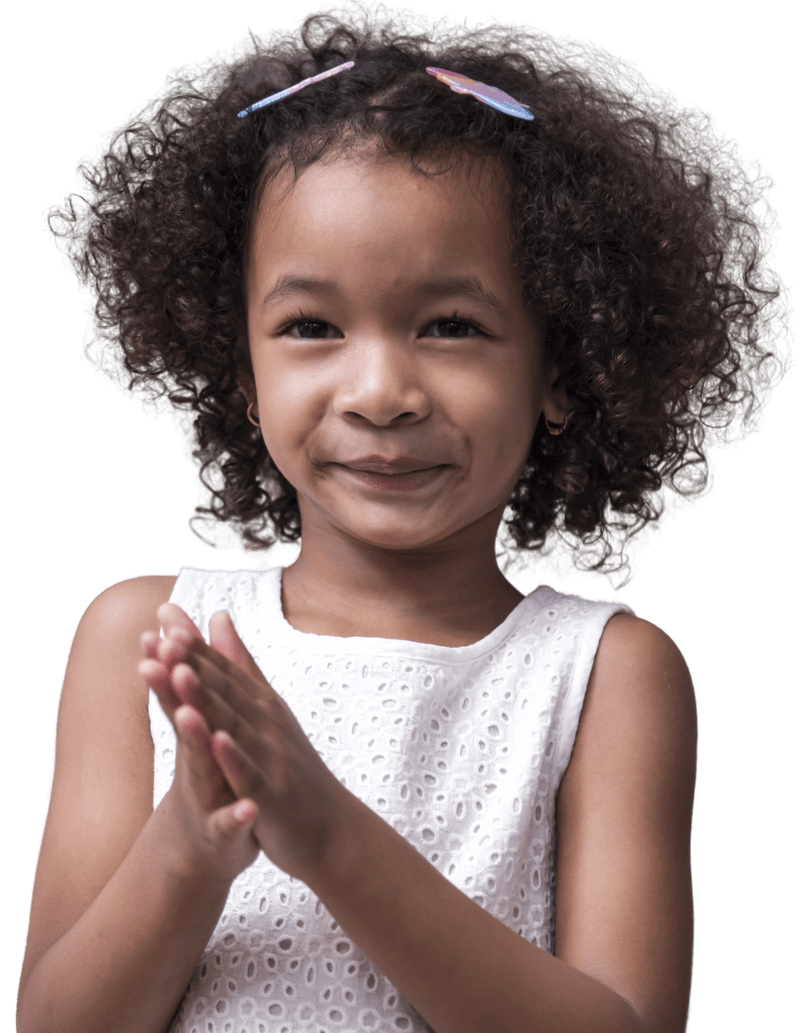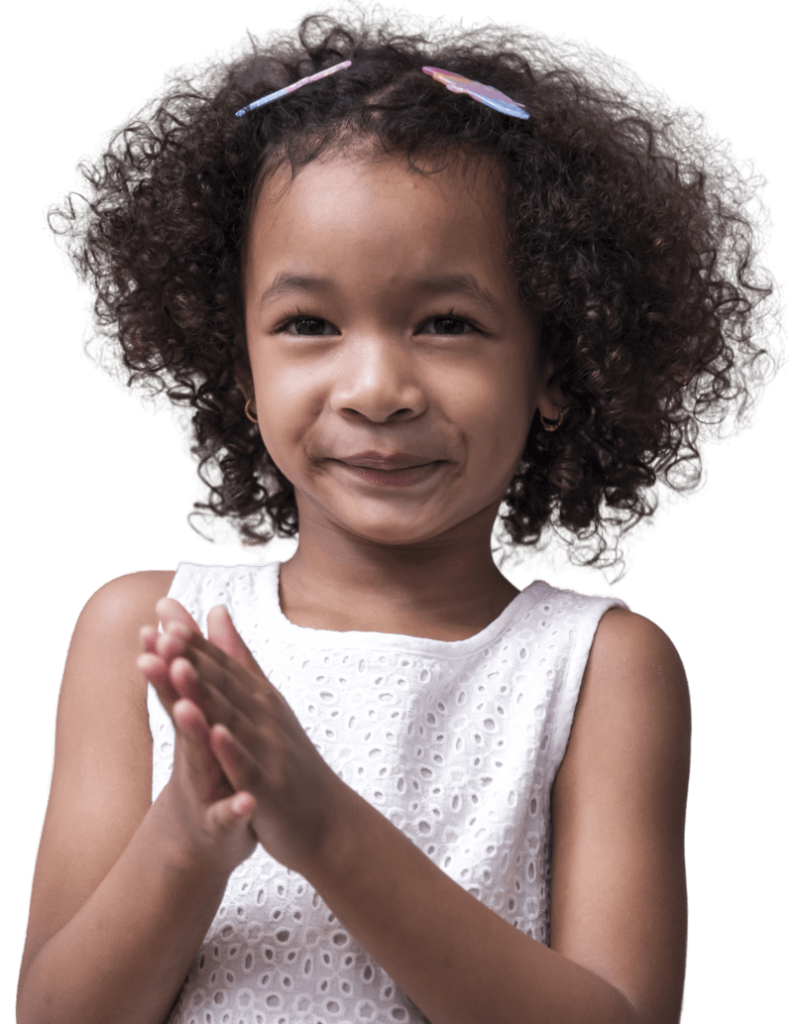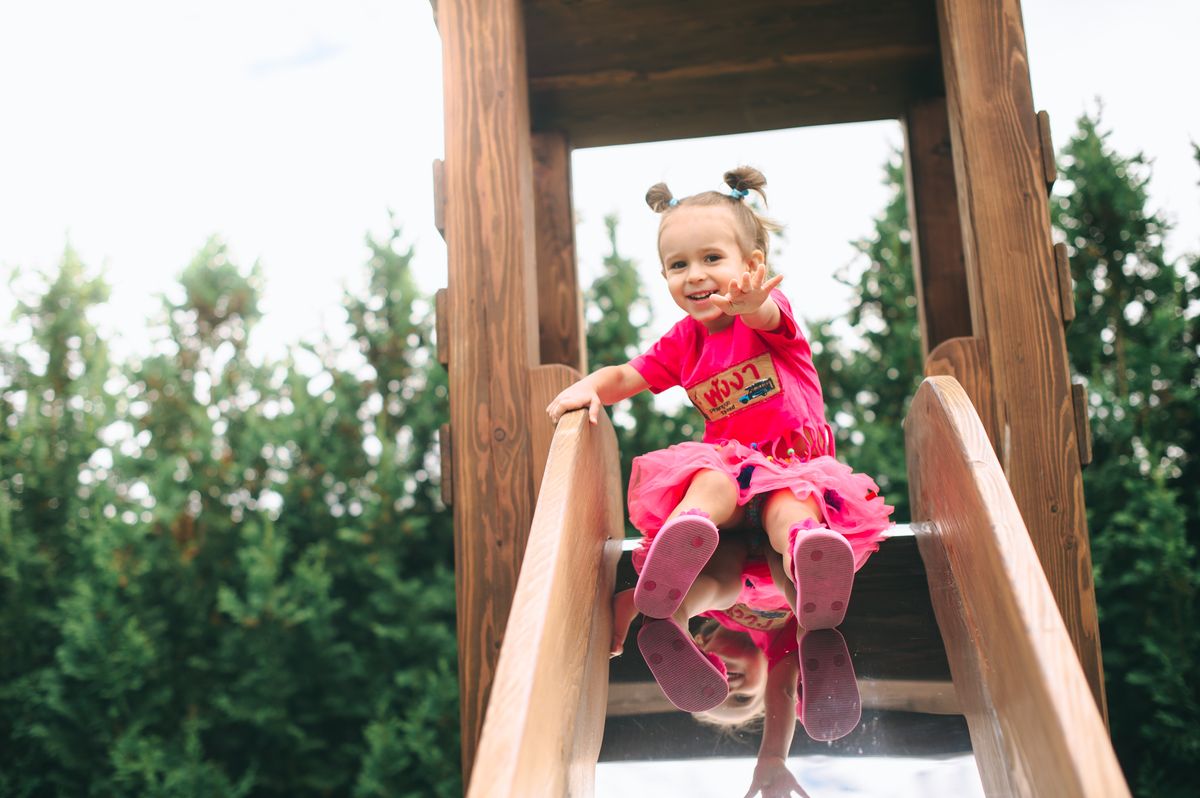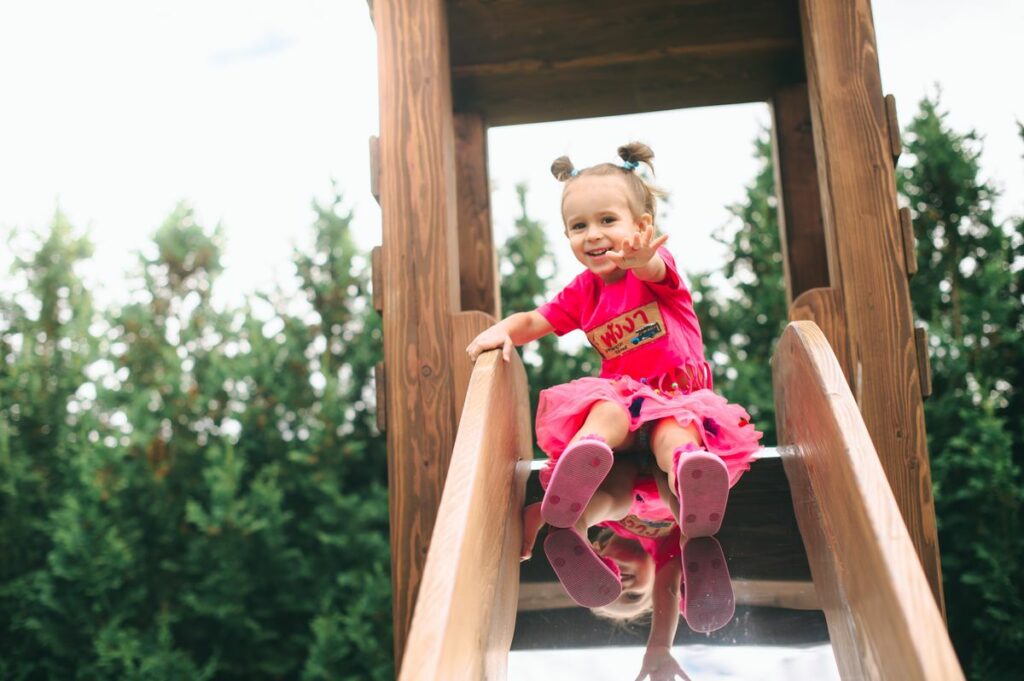 Strengthen The Parent-Child Relationship For Lasting Success
The Parent Engagement Coordinator role is to assist you in bridging the gap between home and school. When you participate in your child's education now, you are more likely to see them pursue higher education later in life and to succeed. We support you with:
Before Enrolling, Check Us Out For A Half-day Of Play, Which Includes:
Transform Your Child's
Early Learning Experience!
Hear What Parents Have To Say...
"Can honestly say due to C2C she has thrived in every way possible"

I put my child in at 3 years old and can honestly say due to C2C she has thrived in every way possible they made her transition so easy. Thank you to Ms.Shay for loving my daughter like your own she still asks for you! And to all the teachers who helped care I recommend C2C to any parent out there it's a daycare/school definitely worth it!!!
"They are incredibly organized and caring at the same time"

I cannot say enough good things about this place. They are incredibly organized and caring at the same time and I wish my kids could stay here through elementary. They have cultivated a fun, caring, educational and professional atmosphere for many different personality types/age groups. The staff is amazing!
"Cradles 2 Crayons has helped my child in so many ways"

My daughter has been attending this daycare/school for a little over a month now, and it was the best decision we could had made as parents. Cradles 2 Crayons has helped my child in so many ways. I would recommend this school/daycare to any and everyone. Thank you so much C2C.
"My kids and I are very happy here"

C2C is the best place for my children to be when they are not in my care. The staff is very family oriented and takes the time to bond with each child, while building relationships and really getting to know the kids on a personal level and understanding their individual needs. My kids and I are very happy here.
"I'm forever grateful for Cradles 2 Crayons!"

I absolutely love C2C! My daughter started Cradles 2 Crayons at the age of 4. After being home everyday, the transition was a little tough, but with much patience, knowledge and tender loving care from the teachers and staff, I've seen a huge improvement in her social and academic skills! I'm forever grateful for Cradles 2 Crayons!!
"I cannot thank the Cradles 2 Crayons family enough"

We are very lucky to have had our children attend Cradles 2 Crayons. Nothing can be more comforting than to know our children are safe. I cannot thank the Cradles 2 Crayons family enough for the love and care they have provided not only for our children, but for all the children they care for.
"Cradles 2 Crayons have excellent, caring, and professional staff"

As a mother you want the best for your children. Choosing Cradles 2 Crayons over several other day cares in the area was one of the best decisions I made for my daughter's care and education. Cradles 2 Crayons have excellent, caring, and professional staff. They are very attentive to your child's needs in every way. I highly recommend C2C to anyone.
"Best school ever! So happy to have found you guys!"

Sami started in the infant room and this week graduation! These years have been great, you guys have watched him, taught him, and helped him grow! Best school ever! It starts again with Lucca now! So happy to have found you guys! Couldn't have asked for a better school with a more caring staff! I absolutely love the family feel and know my babies are in good hands! Thank you!!
Yes, We Offer Tuition Support Options